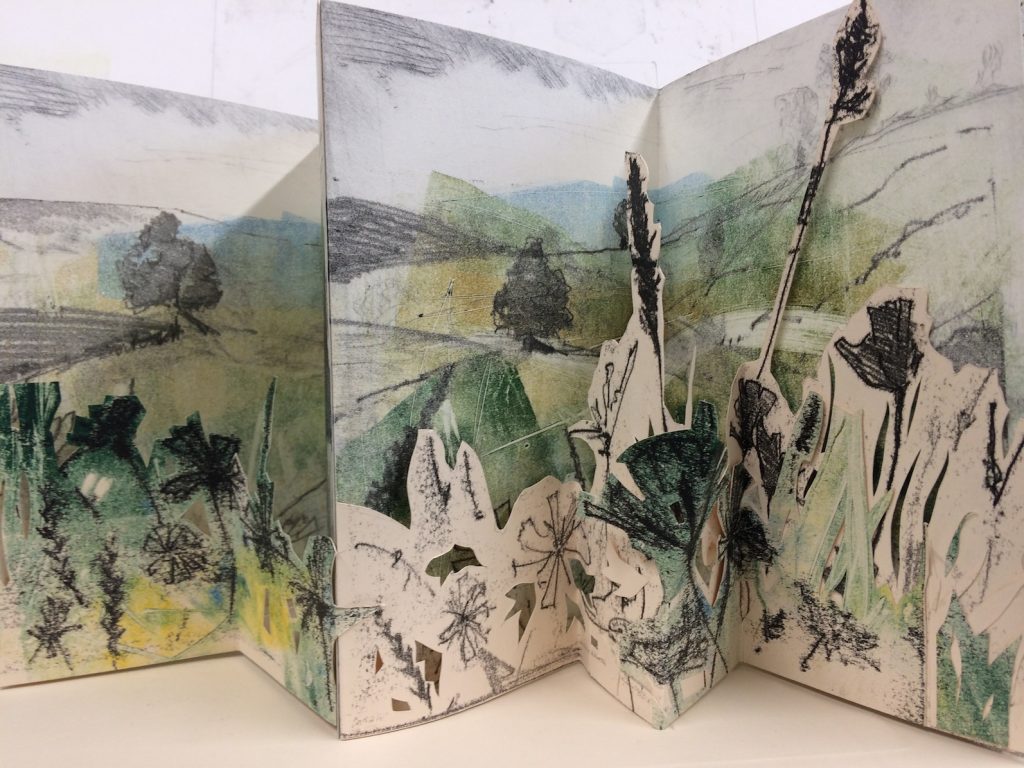 20th April 2021.
Last summer I did a lot of walking and drawing in the countryside where I live. The rolling hills formed a dramatic backdrop to the slender wildflowers that reached up through the undergrowth at the edges of the fields, looking for the sky. I think the dish-shaped chicory flowers where my favourite, who wouldn't like these eye-watering blue beauties. They always seemed to grow alongside chamomile and thistles. The picture shows my latest artist book. It is an accordion- fold book made from direct drawn monoprints.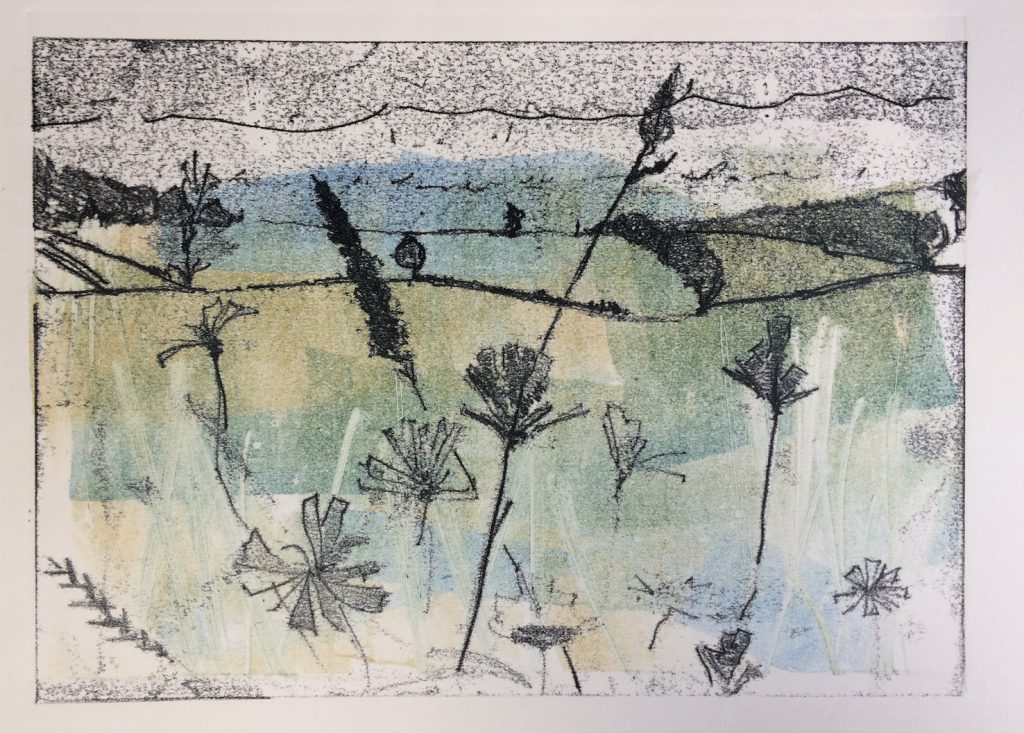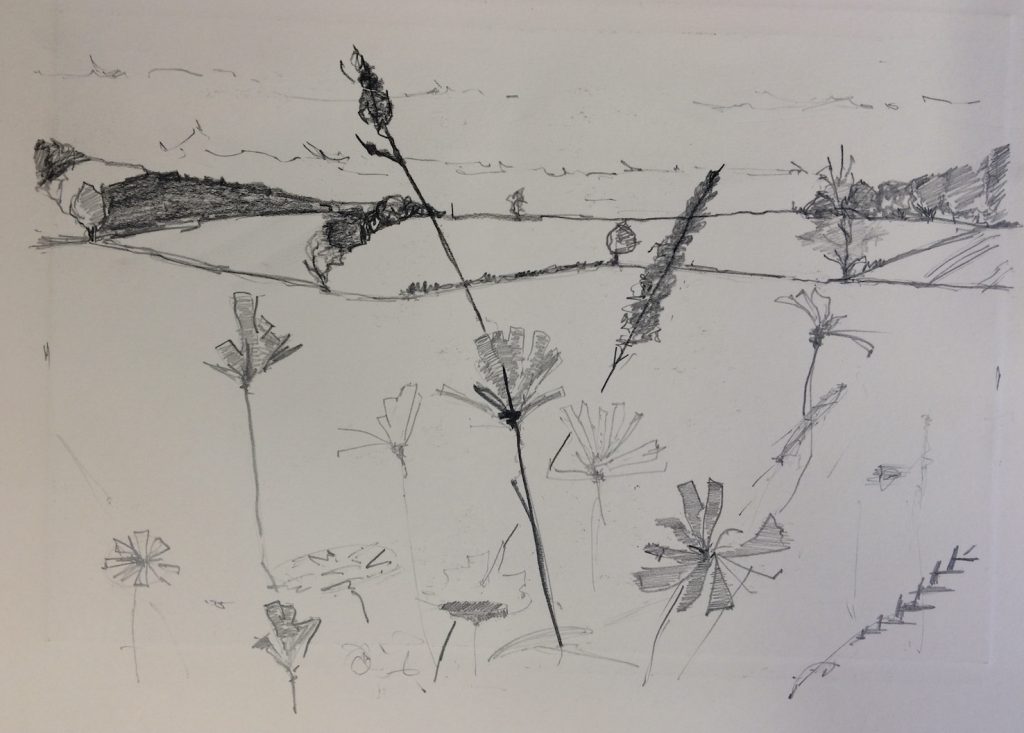 In case you aren't familiar with this form of printmaking let me explain how it works. A thin film of ink is rolled out onto a plate, I use Perspex, a piece of paper is gently laid on to top of the inky surface and it is this that you draw into. When you lift up the paper from the plate you have the print, a reverse of your drawing. I love the way the ink records all the beautiful characteristics of the lines and marks made. Of course, you have to be careful as inky figure prints are easy to add but impossible to remove and each print is unique.
These prints make great books because you can use with both sides of the paper. The drawing that is hidden when these works are framed can be revealed. I made use of this process first on the "Mementos" book where the image of the pyramidal orchid was drawn directly in cobalt violet ink.
So the only thing the remains to do is to make a cover and them my Wildflower Summer will be captured forever.