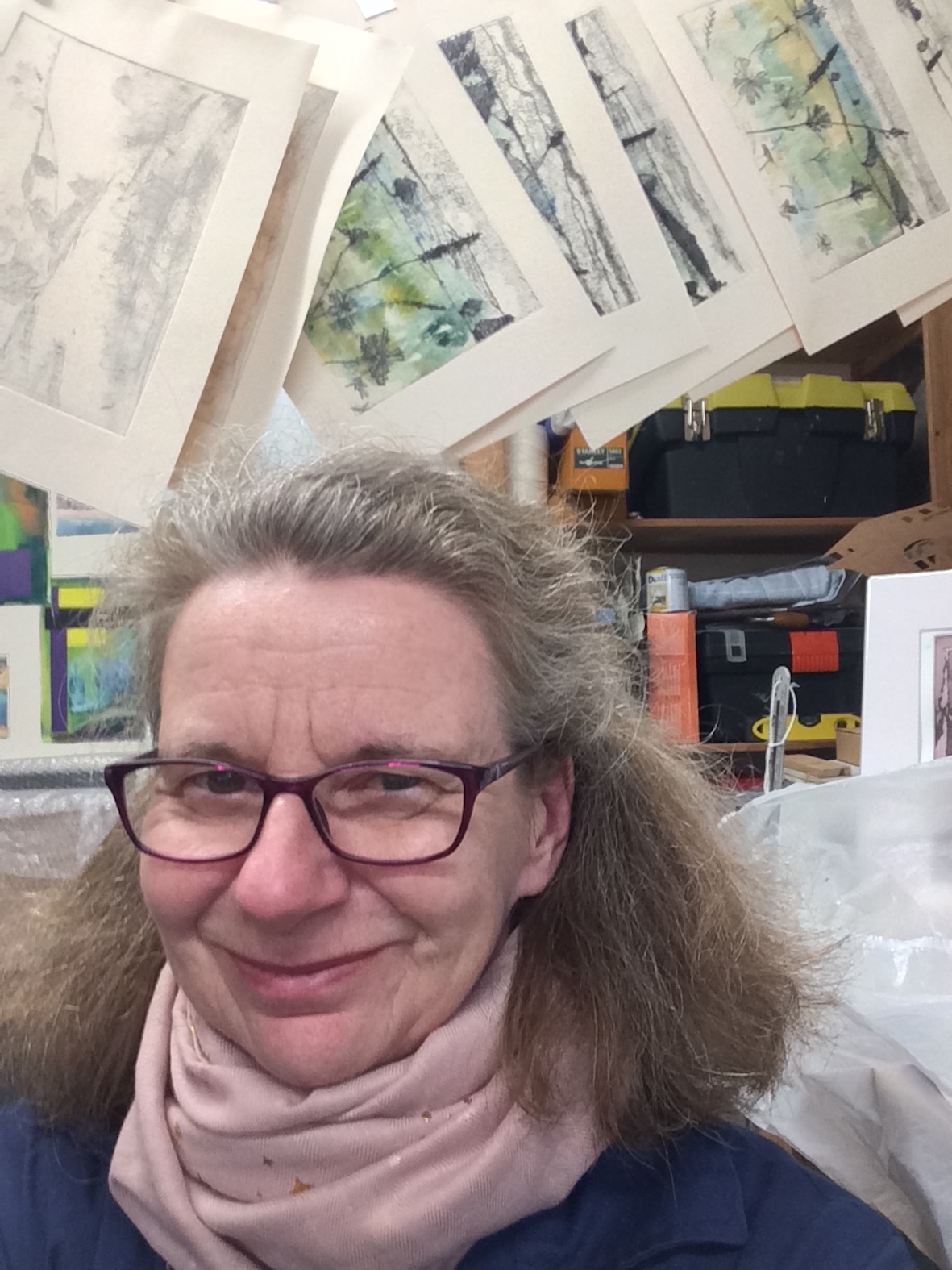 Here you will find details of my 2D  print work and the more experimental artist books. There is also a blog where you can follow up to date information about what I am  currently working on and news of exhibitions I am involved with.
18th May, 10:30 – Noon. Join me for a Walk & Draw round Corsham. Meet outside Right Angle Framers, Corsham. £5 payable on the day.
If you are wondering what to bring with you below is a picture of my drawing kit. It fits into my rucksack along with other essentials, like my lunch, and is all easily available. 
Hardback sketch book with heavy cartridge paper pages
A selection of drawing pencils ready sharpened
A charcoal pencil
A graphite stick
Coloured pencils, some watercolour ones
Bulldog clip
Water & paintbrush/cloth
To book email enquiries@catonge.com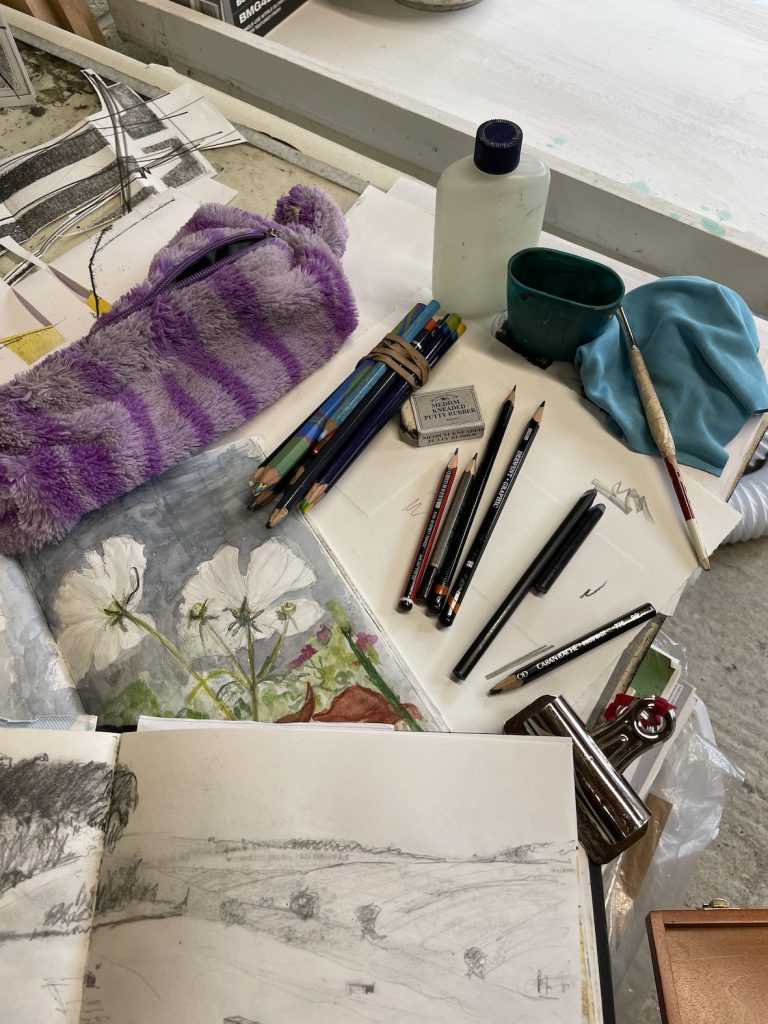 Thanks to everyone who came down and saw my window and thanks to the friendly people at Right Angle. The window is down now but See you on The Sketch Crawl 18th May.
New Display at The Right Angle Picture Framers
From 15th April 2023 until Friday 21st April my latest work is on display in Corsham. My latest etchings, made from drawings taken along The Wiltshire Ridgeway, can be seen alongside some experimental artist book ideas. It has been a great opportunity to take stock and work out the next steps in this fascinating Ridgeway Project.
For information about The Sketch Crawl please see my news page.
These expert framers are at 20 High Street Corsham, just opposite the Corsham Gallery and the Bookshop.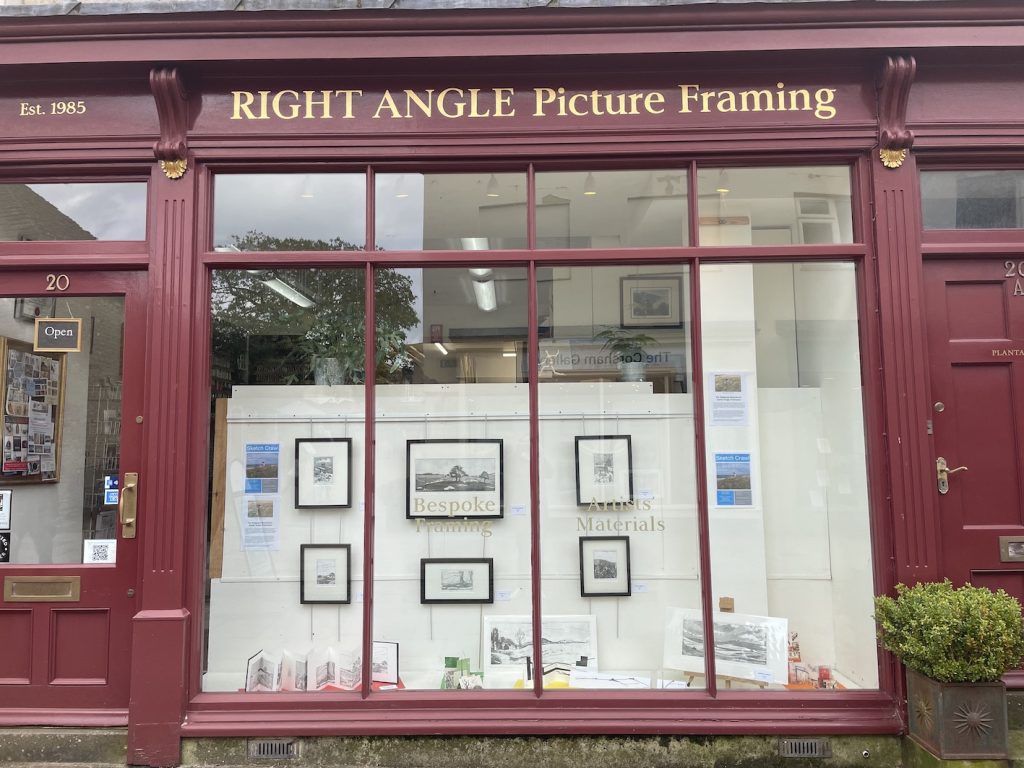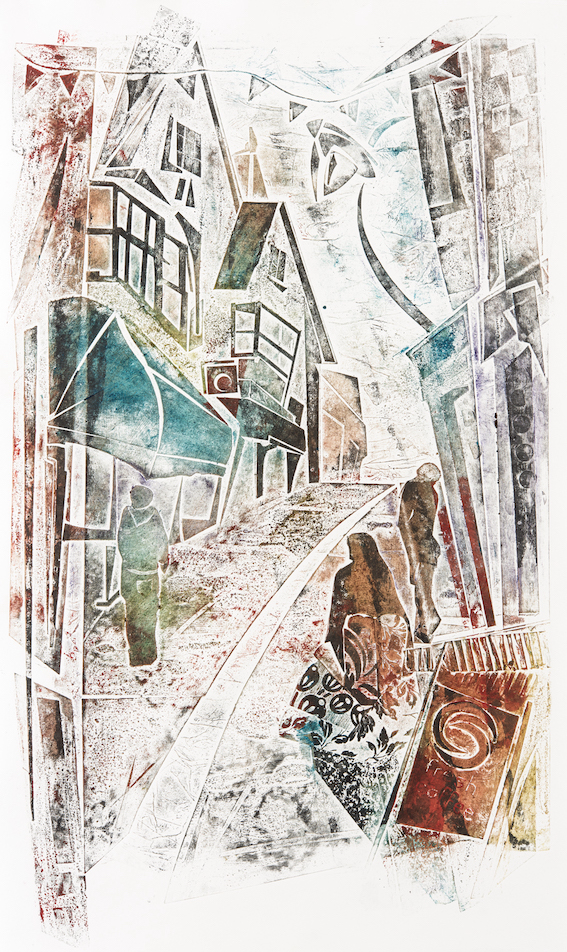 Collagraph Prints
Collagraph prints perfectly capture the textures and colours of the urban environment.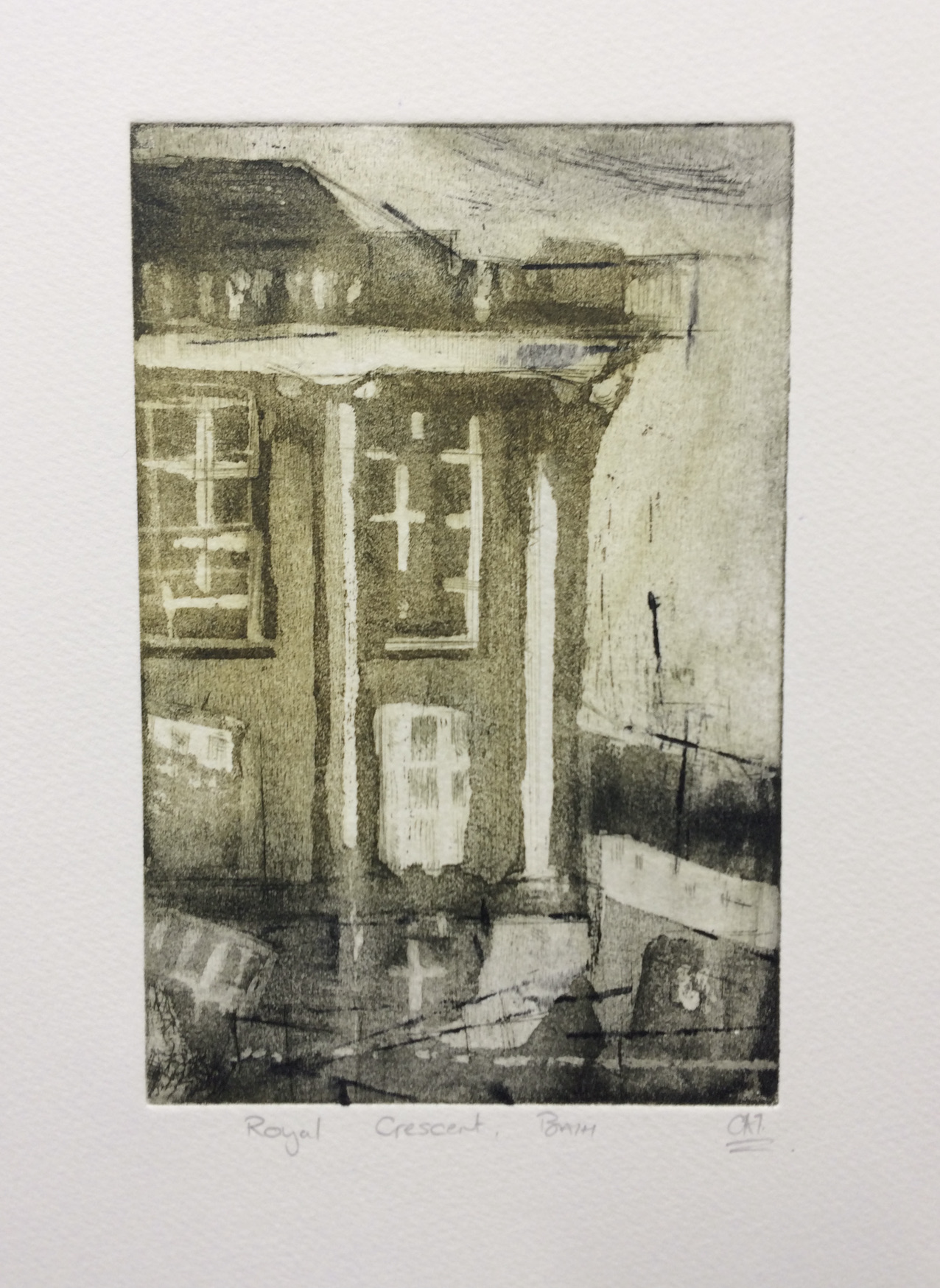 Etchings
Etchings are a prefect way to capture the atmosphere of urban buildings.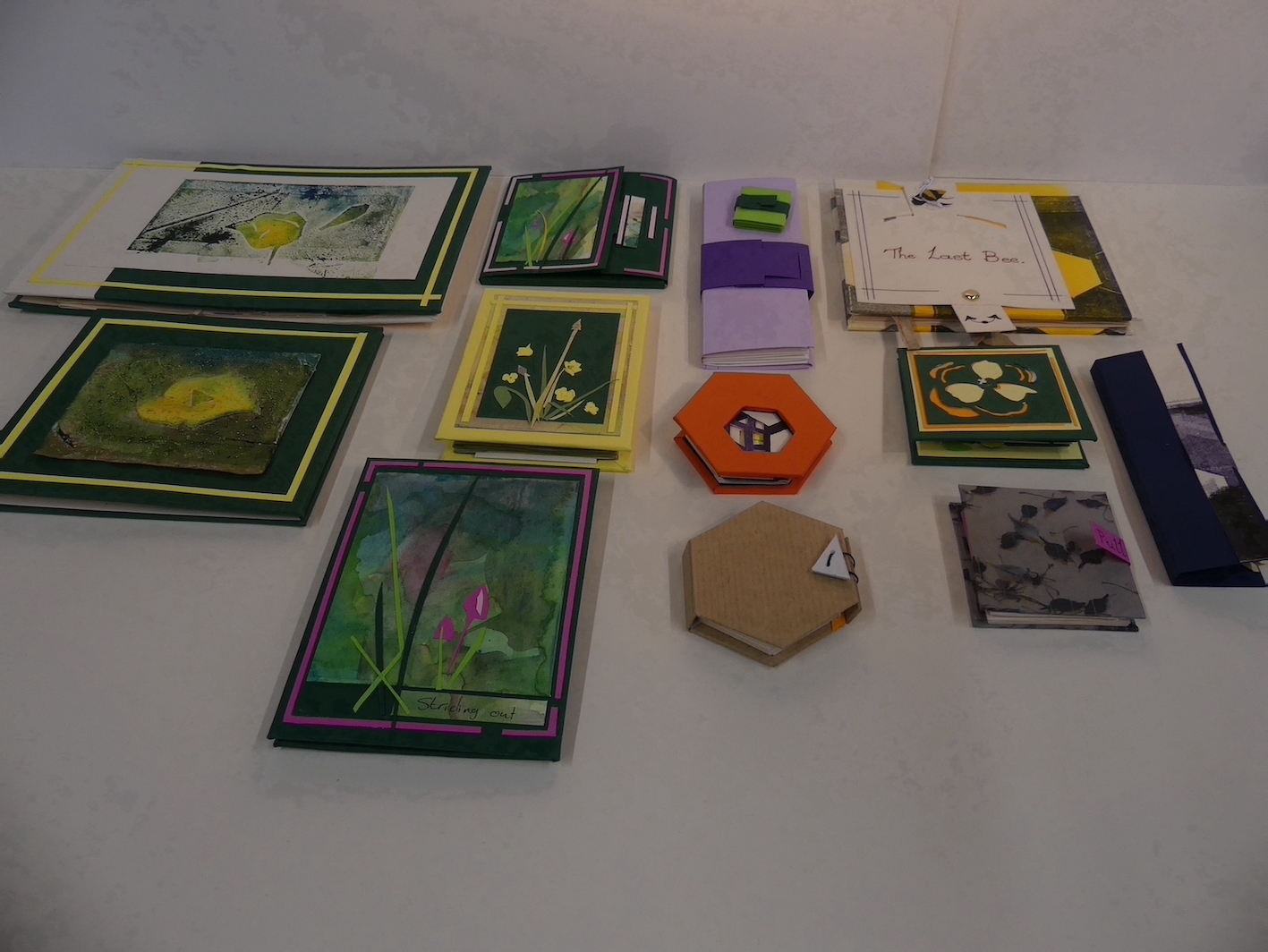 Artist Books
'coz sometimes it's just good to make something!