15 March 2012.
Well it's feels like Spring time, a time for new beginnings, lockdown is gradually easing and, I'm in the mood for making new work. Last Summer, my son and I went walking and of course I took my drawing book. I became fascinated by the simple beauty of Wiltshire country churches. They sit with perfect patience, silently observing passers by and, offering an inviting cool space inside, a place of retreat. So it is not surprising that I have decided to use some of the drawings I made on our walks for the basis of a new series of etchings; working title, "English Churches." What better church to start with than the parish church at Biddestone, who has remained untouched since the Medieval times.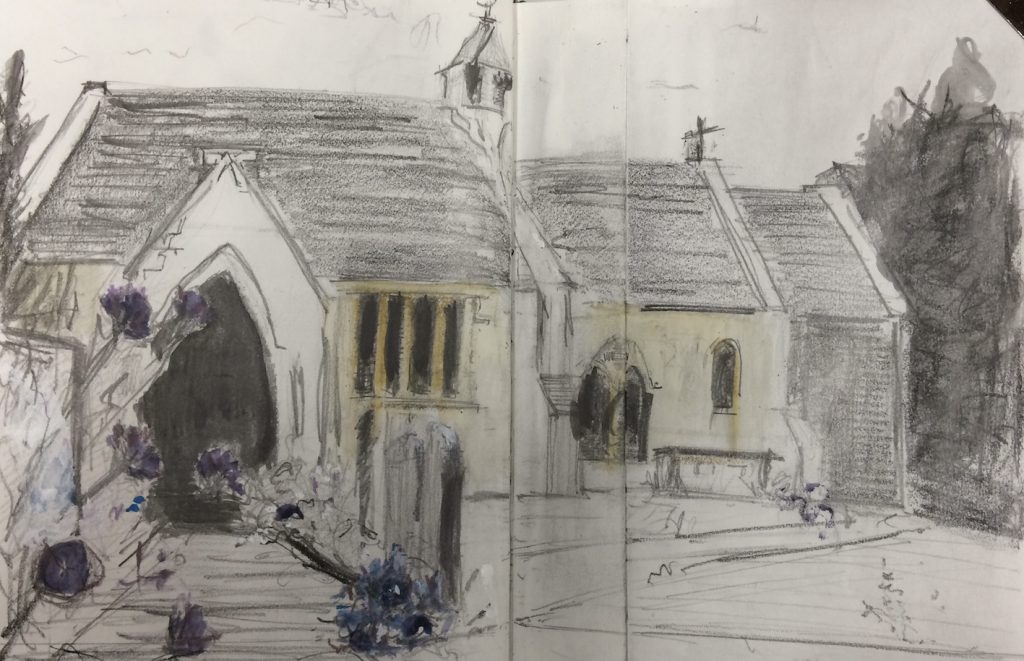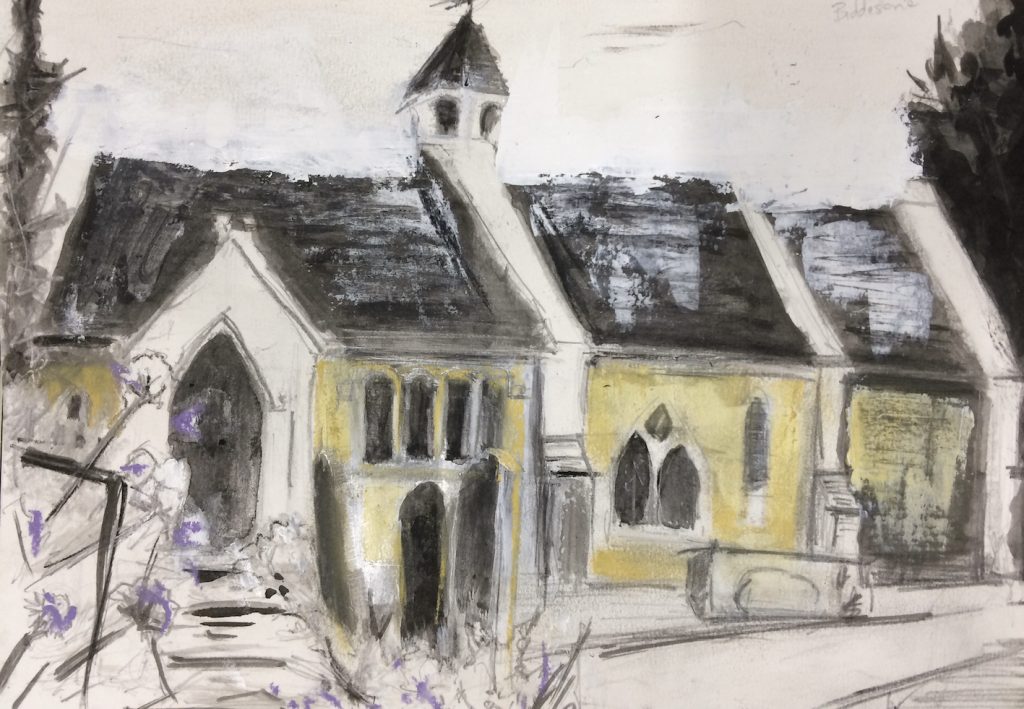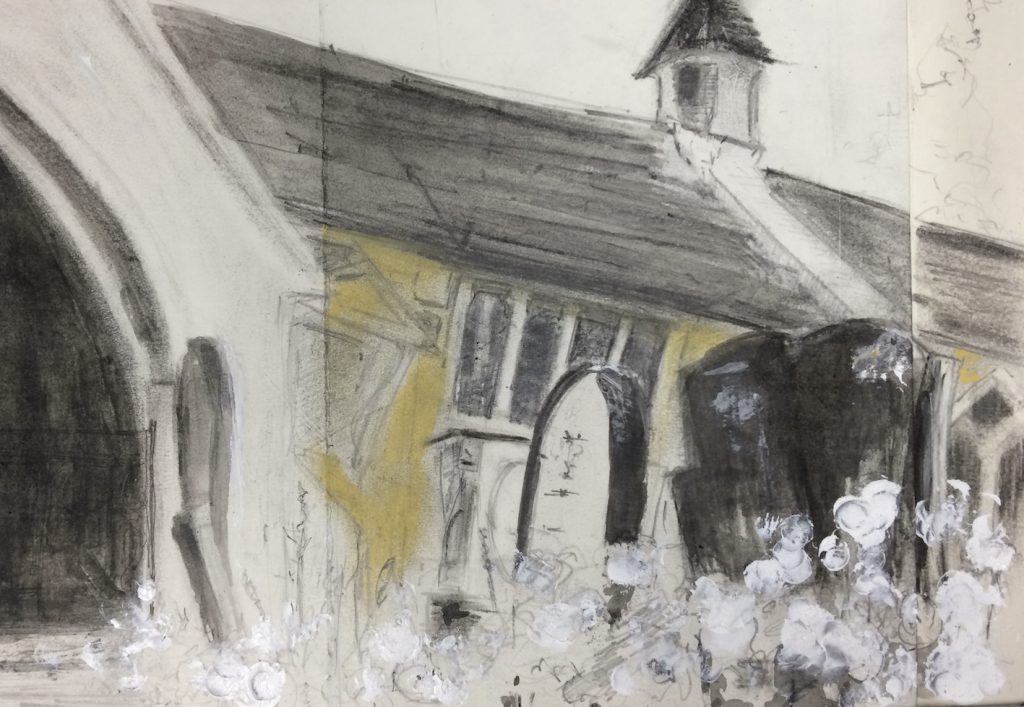 But which viewpoint to choose? The pathway is an obvious choice but is it too static? I love the cottage-garden flowers, lavender and scabious, tumbling across the gravel path and round the gravestones. Perhaps a low down view is better, down amongst the bees. When we visited in June although it was dark and a bit foreboding under the ancient yew trees the church yard itself was buzzing with life.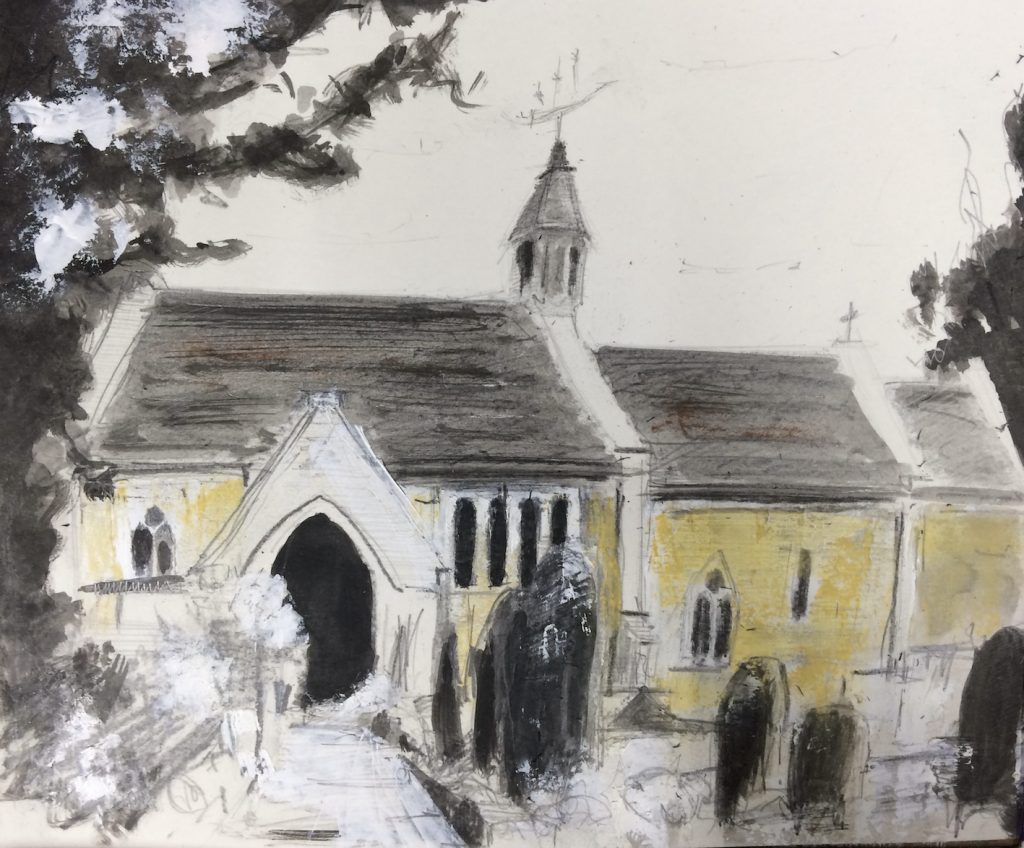 So, that's decided, a view towards the South Door, under the yews, through the flowers, alive with bees.
Sitting here, I wonder how many brides have stepped this way and how many relatives have been laid to rest amongst the flowers.