Printing The Ridgeway : The Start.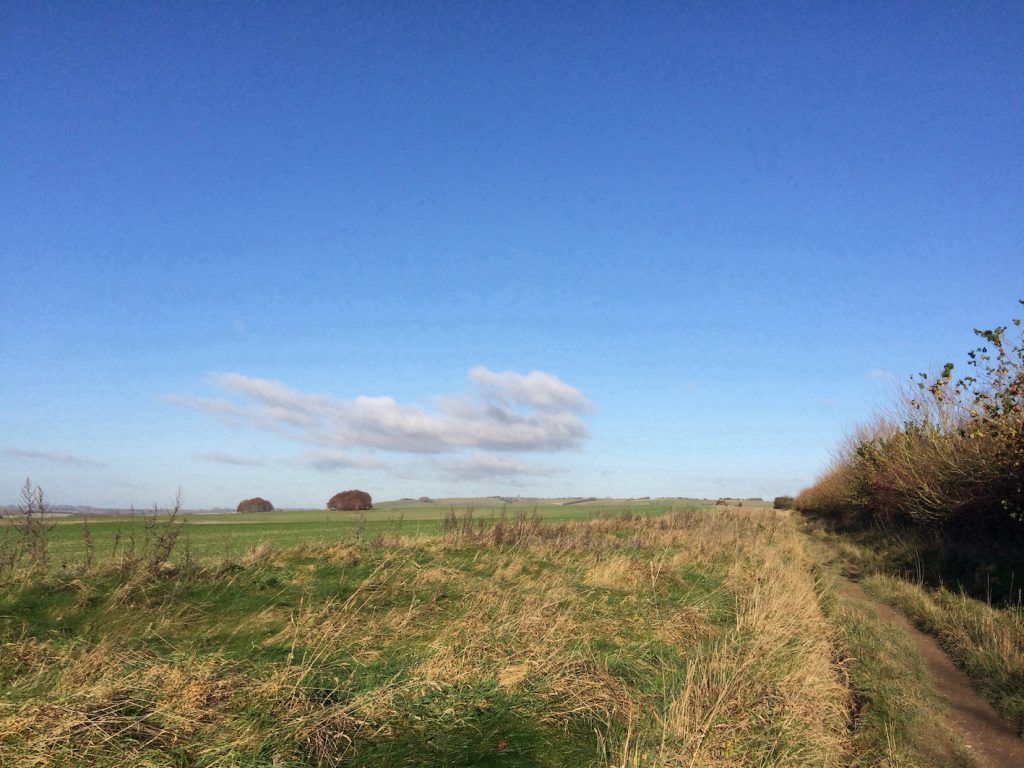 In December last year,2021, when the weather was unseasonably mild and I was fed up being indoors, I took my sketchbook and went to Avebury, Wiltshire. It was a clear blustery day and there were very few people about, altogether the best sort of day for drawing. So, that's what I did. After a few sips of tea, I sketched the Beech Barrows and walked up along the start of the path. The scenery was breathtaking and steeped in history.
This is Britain's Oldest Road and when you walk this track you have the feeling that you are following in the footsteps of herdsman and Prehistoric people. The pull to walk on is great. That's when this idea occurred to me, why not walk The Ridgeway making drawings as I go and hold an exhibition at the end of the trip. This would be an artistic survey of what the landscape is like today, a benchmark for the future.
The drawings I made were promising and from them I worked up a suite of etchings. I added more images of Silbury Hill and Overton Hill, which is the true start of this trackway.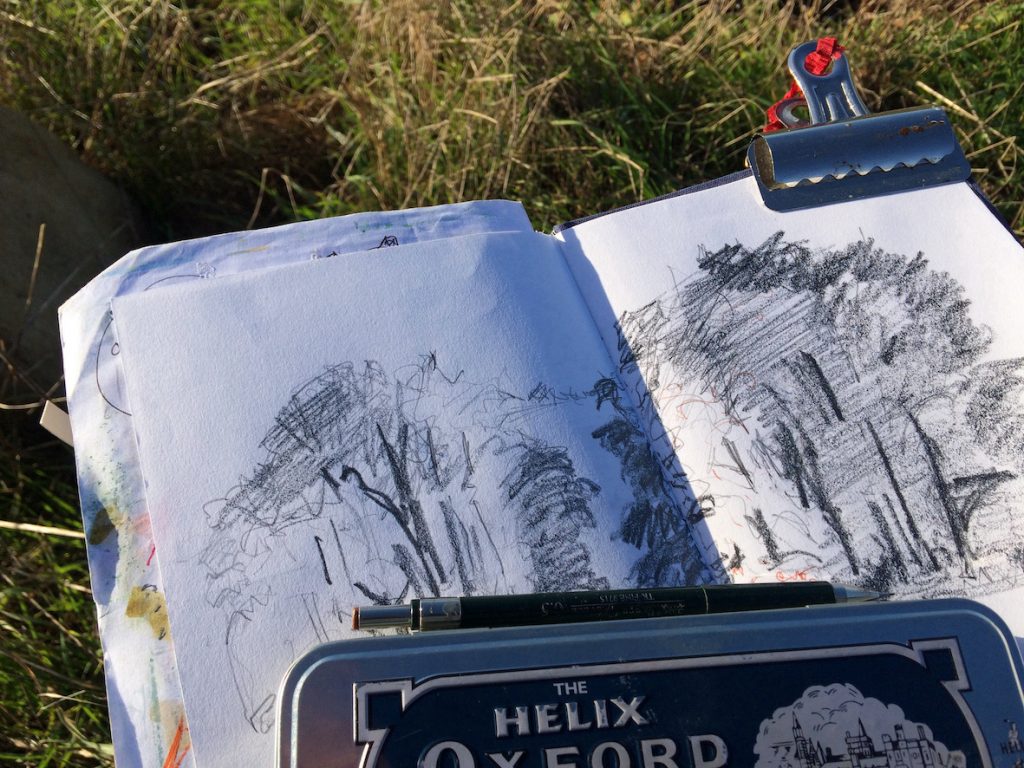 Drawing of the beeches on the Tumuli at West Kennet.
Images from Avebury, the Start of The Ridgeway.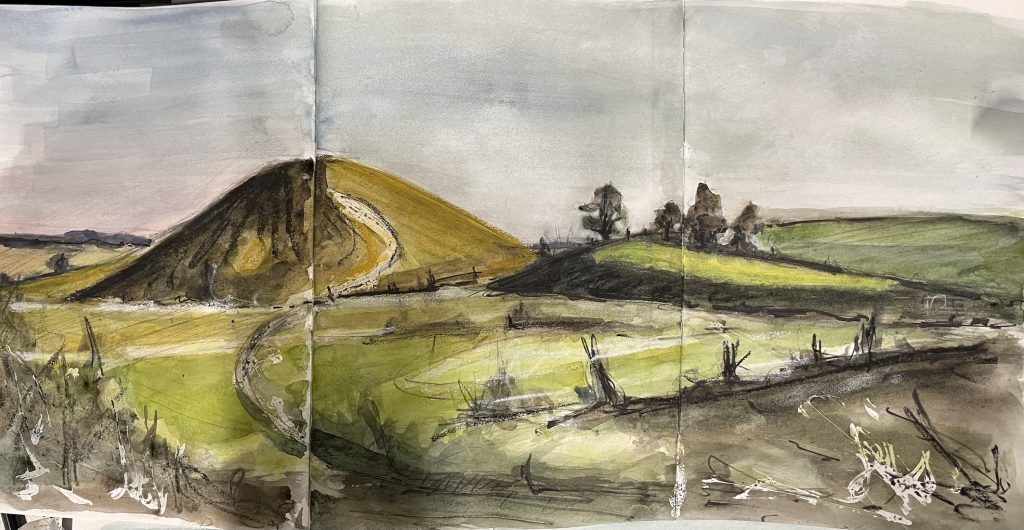 Using these drawings as the starting point I created a suite of etchings of this area. These I bound together to create the first artist's book. If you came to my Cloth Road Exhibition in the library at Bradford on Avon you might have seen them displayed in the cabinets.