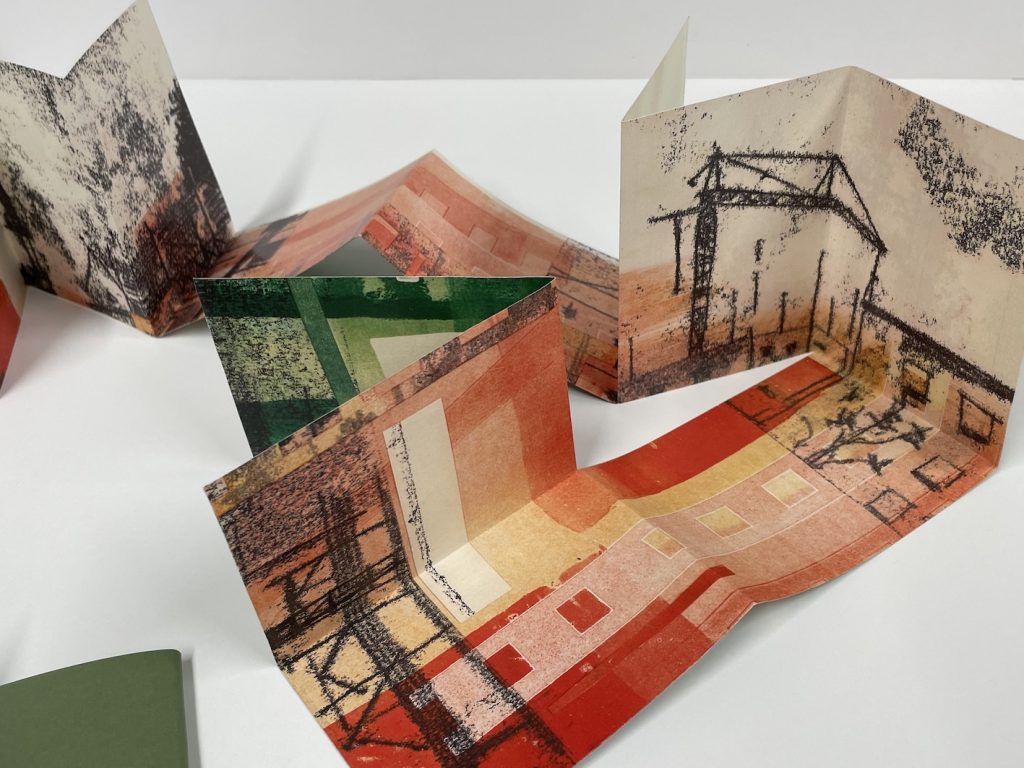 Living where I do, you can not help but be aware of all the pressures on our countryside. If it's not a new housing development, it's the threat of a new road. So I was delighted to hear about the group Avon Needs Trees. These amazing people have planted numerous trees at Stanley Lane and Hazeland along the floodplain of the River Avon, close to one of my favourite walks. The aim of this reforestation is to capture CO2, help combat climate change and prevent flooding in the Avon valley. I am just delighted that the wildlife habitat in my local area is being improved and protected for the future and I have decided to do something to help.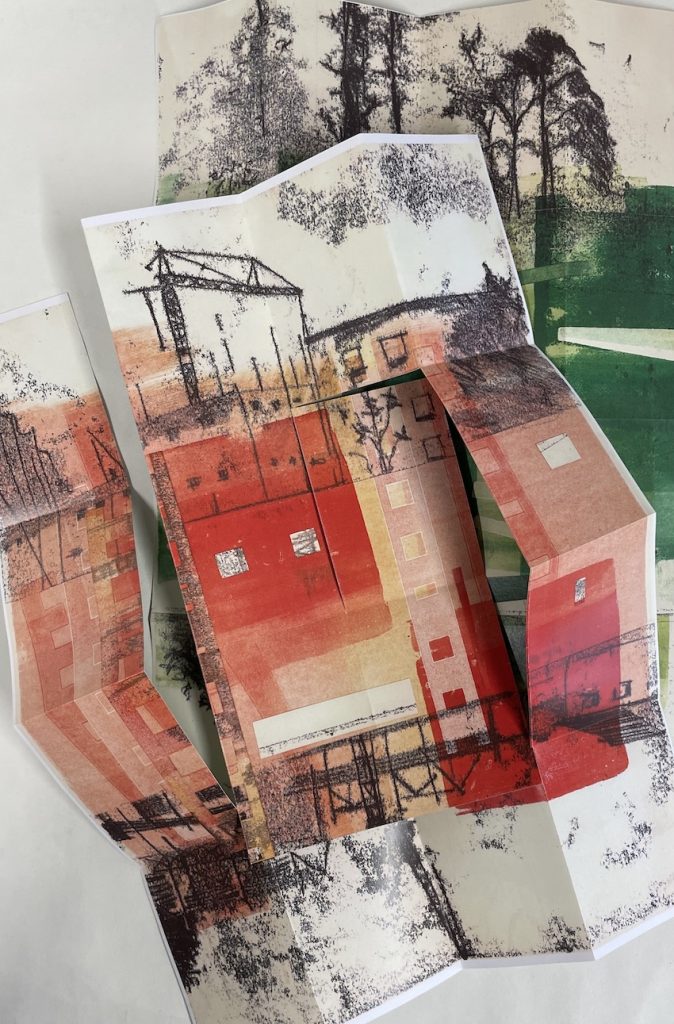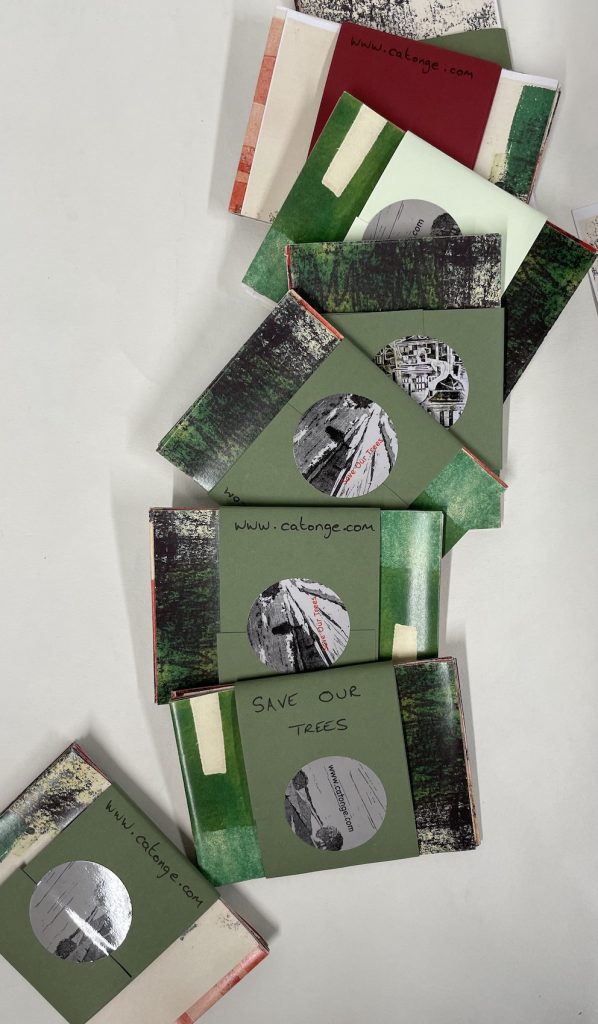 I have been spurred into action and I have created an A4, double-sided, monoprint zine inspired by their work, the drawings for which were made along the Chippenham to Calne cycle path. The booklet folds out to reveal a complex series of pop ups but it cunningly folds away to A7 size, smaller than a mobile. These booklets will be available to buy at all my future exhibitions (the next one of which is at The Library, Bradford on Avon, 4 -7 May.) 50% of the proceeds will go to Avon Needs Trees to support their exciting work.
I hope that you will support this little book and that together we can do great things.
PS When I have learnt how to create an Woo Commerce Site this will be the first item I will add to it. In the meantime if you want to purchase one of these booklets please email me at enquiries@catonge.com